Lab & Safety Supplies
*Washable And Reusable Jersey Face Mask Cover (PPE)
Retail Price:

$4.99

Our Price:

$1.00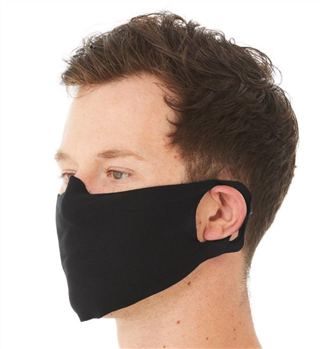 enlarge image
Product Description
DELIVERY TO STORE EXPECTED IN JUNE! WATCH SOCIAL MEDIA FOR UPDATES

This innovative no-sew design means this mask is produced with zero human touch. jersey fabric makes this face mask comfortable, cozy and breathable. A one-size-fits-all design with two ear hole options and a contoured shape makes the mask versatile for many different face sizes and shapes.

Details:
Black
All day comfort
One size fits most
Fabrication: Raw (Unfinished) Edge Die Cut 52% Airlume combed and ring-spun cotton, 48% polyester, Single layer 4.2 oz. fabric
Not retail packed, bulk only
Sold non-returnable
Care & Usage
To reuse, wash after every use on appropriate wash cycle.

Please note: The mask should not be used on its own (1) in any surgical setting or where significant exposure to liquid, bodily or other hazardous fluids, may be expected; (2) in a clinical setting where the infection risk level through inhalation exposure is high; or (3) in the presence of a high intensity heat source or flammable gas. McCoy makes no warranties, either express or implied, that the mask prevents infection or the transmission of viruses or diseases. Not intended for hospital use, this product is not rated by FDA.
Have you looked at these?