Digital TextBook Options
What is the Instant Access Program?
This program automatically gives all students in participating courses access to their course materials, in digital format, by the first day of classes at highly discounted prices. The Instant Access (IA) program for CPP is only offered by Bronco Bookstore.
Find Out More About Instant Access
Q: What are the benefits of IA?
A: The benefits are Instant access to required course materials, which we believe helps students be better prepared for class, and significantly reduced pricing.
Q: How much will I be charged?
A: IA digital materials fees vary by course and book, but typically are discounted 25% to 60% from print rental or print purchase prices, and 10% to 20% from regular "opt in" digital material prices offered at Bronco Bookstore.
Q: How will I be charged?
A: The digital materials fee will be added to your CPP student account, and you are responsible for paying it by the deadline along with your other tuition/fees for the term. If you opt out of IA materials before the deadline, the fee amount will be refunded to your student account. If you do not opt-out of the program by the deadline (the add/drop deadline) the charges on your account the fee will be final.
Q: How do I opt-out of the program?
A: If you choose to opt-out of the IA program and purchase your materials another way by the opt-out deadline (the add/drop deadline) either:
OR
REMEMBER: You are still responsible for acquiring required course materials and doing all assigned readings and homework from them.
Q: Can I opt back in after I've opted out of the program?
A: As long as it's before the drop/add deadline, yes!  Log into our Instant Access Portal https://portal.verba.io/pomona/login and follow the prompts.
Q: How do I access my materials?
A: You will receive specific instructions from your professor, but typically materials will be linked to the Blackboard course.
Q: If my course materials include homework tools and I opt-out will I lose the work I have already completed?
A: If you purchase the materials from a different source and use the same credentials (your CPP email) to access the materials, your work will be retained. If you do not purchase the materials somewhere else or use different credentials your work will be lost.
Q: What if I want a print copy?
A: Printed copies will be offered either as an "add on" to the IA digital materials, or by themselves:
SAVE LOTS, LEARN MORE

Thanks to innovative partnerships between the CSU, publishers, and e-book providers, Bronco Bookstore helps Cal Poly Pomona students save as much as 60% compared to print books on hundreds of classes each term. When students get the book at significant savings, they can Read>Study>Learn>Succeed!
Look for our digital options in store or online:
Depending on the e-book provider, you can purchase directly from Bronco Bookstore, or follow links from our price comparison site.
1. RedShelf

IN STORE: Take "I'm an eBook" hangtag to cashier to pay, your link to access the content will print on your receipt: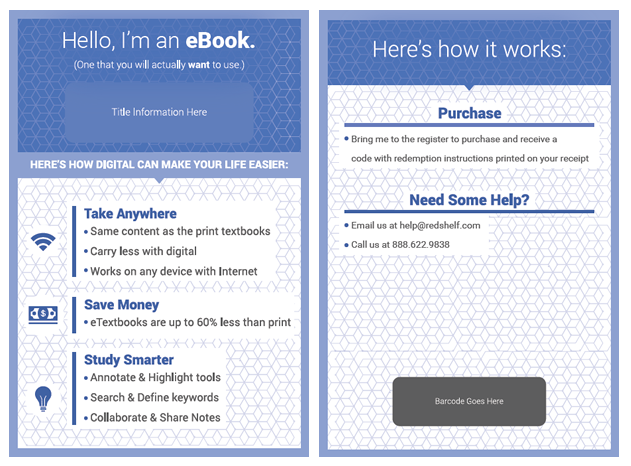 ONLINE: Look for BRONCO_EBOOKS listings when looking up your courses on Pomona.Verbacompare.com under BRONCO PARTNERS
2. VitalSource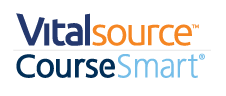 ONLINE: Look for VitalSource listings for your courses on Pomona.Verbacompare.com under FROM THE WEB


3. Cengage Brain
Look for this link for discounted titles in our course listings

ONLINE: Click on the image above, or look for Cengage digital listings for your courses on Pomona.Verbacompare.com under FROM THE WEB