Digital TextBook Options
Attention:
Bronco Bookstore's ebook partners have stepped up to offer students access to materials during this difficult period without additional cost
Vital Source Helps program
To help you serve your campus community, we're excited to roll out VitalSource Helps, a program that offers free access to an expansive library of ebooks to students at disrupted semester-calendar schools. We hope this program will take some of the burden off your store and free you up to support other pressing needs.
Here are the main things to know:
VitalSource Helps offers free access to ebooks for students at identified semester-calendar institutions through May 25, 2020.
While over 100 leading publishers have made ebooks available through this program, courseware and titles from non-participating publishers aren't included.
Students can get started using this service today at bookshelf.vitalsource.com by logging in with their institution-provided email address. Each account can access up to seven titles.
RedShelf Program
RedShelf Responds program gives current CPP students access to up to 7 free e-books through the end of the semester. To use this resource, students should go to https://studentresponse.redshelf.com/ log in or create a RedhShelf account with their CPP email address and search for books by author, title or ISBN.
What is the Instant Access Program?
To know more about this program visit our Instant Access Section
SAVE LOTS, LEARN MORE

Thanks to innovative partnerships between the CSU, publishers, and e-book providers, Bronco Bookstore helps Cal Poly Pomona students save as much as 60% compared to print books on hundreds of classes each term. When students get the book at significant savings, they can Read>Study>Learn>Succeed!
Look for our digital options in store or online:
Depending on the e-book provider, you can purchase directly from Bronco Bookstore, or follow links from our price comparison site.
1. RedShelf

IN STORE: Take "I'm an eBook" hangtag to cashier to pay, your link to access the content will print on your receipt: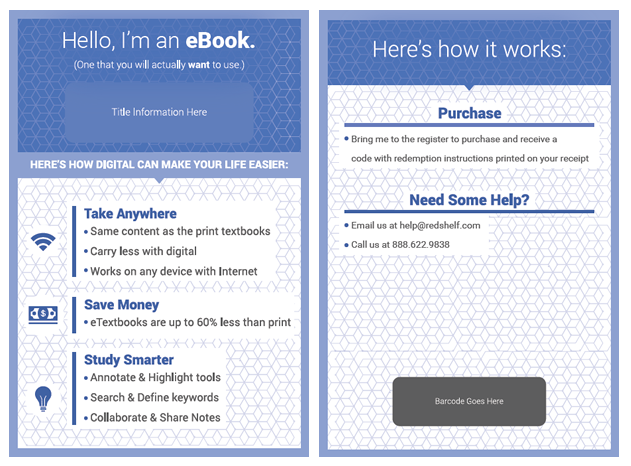 ONLINE: Look for BRONCO_EBOOKS listings when looking up your courses on Pomona.Verbacompare.com under BRONCO PARTNERS
2. VitalSource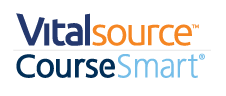 ONLINE: Look for VitalSource listings for your courses on Pomona.Verbacompare.com under FROM THE WEB


3. Cengage Brain
Look for this link for discounted titles in our course listings

ONLINE: Click on the image above, or look for Cengage digital listings for your courses on Pomona.Verbacompare.com under FROM THE WEB