Rest assured that we are committed to providing a full refund on unopened regalia through the start of the first ceremony. Don't forget to bring your receipt. 
For up-to-date information regarding Commencement Ceremonies for 2020, please visit www.cpp.edu/commencement.
2021 Graduates (Summer '20, Fall '20 & Spring '21)
Grad Fair will be held in March of 2021.
Please check back early next year for on-line pre-sales or watch our social media for announcements.
2020 Grad Pack Specials
EXTENDED: Hoodie and T-shirt bonus available while supplies last.
---
Bachelor's 2020 Grad Packs
GRAD PACK B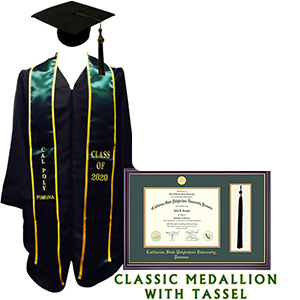 GRAD PACK D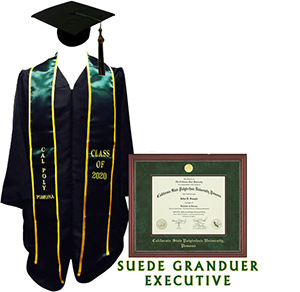 Master's Grad Packs
Other Options

(click on image to view details)
Graduation Information
---
ATTENTION: The last day to order online is May 8th by midnight.
Additional Information Resources
---
Contact Information
For Questions regarding the Grad Fair, Regalia or On-line orders or Pre-orders: 
Call 909-869-3753 or email at onlineorders@cpp.edu