Digital TextBook Options
TheDigital With Your Enrollment
The Instant Access Program
To know more about the Instant Access Program visit our Instant Access Section
SAVE LOTS, LEARN MORE
Read>Study>Learn>Succeed!

Thanks to innovative programs & partnerships between the CSU, publishers, and e-book providers, Bronco Bookstore helps Cal Poly Pomona students save as much as 60-80% compared to print books on hundreds of classes each term.
Bronco Bookstore's Instant Access Program:
This program automatically provides students in participating courses digital access to their required materials, and bills the discounted cost to their student accounts. To learn more about the Instant Access Program visit our Instant Access FAQ
GO TO TOP
Digital Purchase from Bronco Bookstore
ATTENTION: PLEASE USE THE CHROME BROWSER FOR THE BEST EXPERIENCE. NOT ALL BROWSERS ARE SUPPORTED OR ARE COMPATIBLE WITH ALL FEATURES.
Other Digital Options: Look for our these choices in store & online:
Depending on the e-book provider, you can purchase directly from Bronco Bookstore, or follow links from our price comparison site.
1. VitalSource

VitalSource – Our primary E-text partner, see our digital bookstore at https://broncobookstore.vitalsource.com/
OR
Buy VitalSource e-texts directly from us either in store or online.
In Store: Look for e-text hangtags and take to register to check out – your access code will print on the receipt.


Online: Look for VitalSource listings for your courses on Pomona.Verbacompare.com under "BRONCO PARTNERS". Access instructions will be emailed to you once your order is complete.


From Canvas: Select the e-text listing displayed and check out via either Bronco Bookstore's website, or theVitalSource Store page. Your access code will be emailed to you. To redeem your e-text access code go to https://bookshelf.vitalsource.com/ and follow the instructions here: https://success.vitalsource.com/hc/en-us/articles/360026479453-Redeem-a-Code-in-Bookshelf-Online
2. Cengage Unlimited
Cengage offers a digital subscription model for access to their e-books and digital learning products including MindTap, WebAssign, SAM, CengageNOW and OWL, for varying prices depending on access period (4 months, 12 months, 24 months):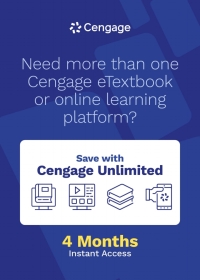 ONLINE: Click on the image above, or look for Cengage digital listings for your courses on Pomona.Verbacompare.com under FROM THE WEB
3. RedShelf
ONLINE: Look for BRONCO_EBOOKS listings when looking up your courses on Pomona.Verbacompare.com under FROM THE WEB