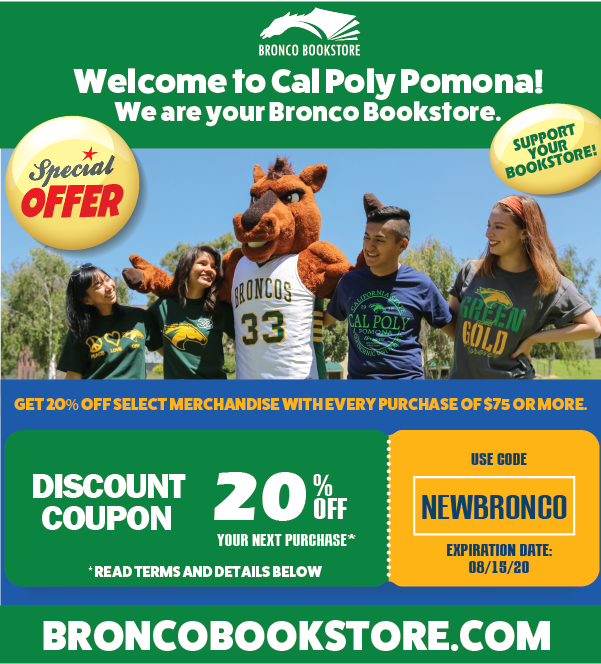 Welcome to Cal Poly Pomona!
We are your Bronco Bookstore.
We're happy to have you here! Nothing goes better with a new beginning that some school spirit - so take advantage of this one-time new student offer just for you!

GET 20% OFF SELECT MERCHANDISE
WITH EVERY PURCHASE OF $75 OR MORE.
Offer expires 8/15/20 coupon code NEWBRONCO.
It's our mission to offer you:
Affordable Course Materials
Financial Aid - Direct Book Purchasing
Instant Access to Books Online
Cash for Used Books Anytime
Educational Student Tech Deals
Exclusive Bronco Branded Gear
24/7 Online Shopping
Unlike other textbook sellers and big box stores, we invest back in you! As an auxiliary of the Cal Poly Pomona Foundation, your continued support enables the Foundation to continually support student jobs, scholarships, campus programs, and educational grants.